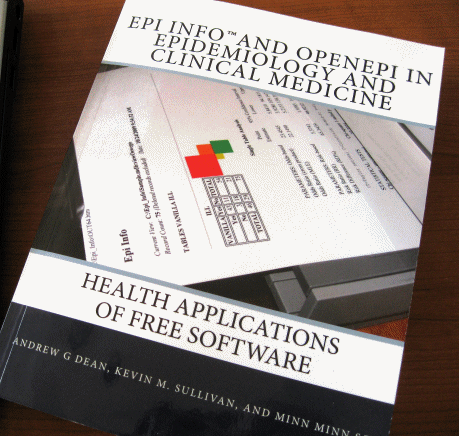 Finally, a book about Epi Info for Windows!
Epi Info and OpenEpi in Epidemiology and Clinical Medicine
Health Applications of Free Software, 366 pages, February 2010
by Andrew G Dean, Kevin M Sullivan, Minn Minn Soe
Link to Amazon/CreateSpace site to purchase a
printed copy
($15--about 4 cents per page)
Download
EXAMPLES3.ZIP
, 8 megabytes of program examples-Rev. March 2010
Instructions
for EXAMPLES.ZIP
Download the book text as a
PDF file
Download the book text as a zipped
OpenOffice ODT file
The PDF and ODT versions are free, but the professionally printed version is cheaper and smaller than a photocopy and is bound with a glossy cover.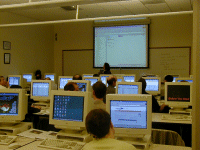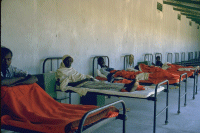 Visit Andy's Blog
Blog:
The Future of the Internet and International Health
References:
Andy's lifetime full-text materials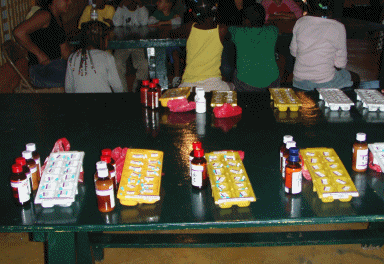 ARVs at summer camp

Calculator for Nutrition and Antiretroviral Dosage
ARVCalc3